Development Company Overview
Paul L. Badger Development Company is the real estate development arm of THE BADGER GROUP.   It focuses its efforts on residential and commercial new construction, rehabilitation, and redevelopment.   The Company has numerous successful projects to its credit in and around the Delaware Valley, and has several others currently underway.  View examples of our selected projects below, and learn more about our organization.
Leadership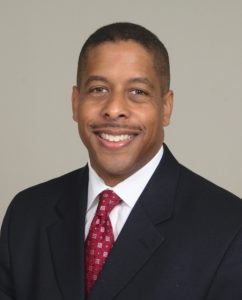 PAUL L. BADGER, JR., MBA
Paul L. Badger Jr. is the President and CEO of THE BADGER GROUP.  He has over twenty years of combined entrepreneurial and professional experience as the Founder and CEO of THE BADGER GROUP, LLC, and while working with industry leading Fortune 500 companies. Through his various roles, Mr. Badger has developed expertise in real estate development, investment, management and sales, consumer marketing and project management, and professional sales. He has a well established track record of success managing businesses, products and individuals while increasing market share and profitability.
In 1996, Mr. Badger founded THE BADGER GROUP.  Since then, his accomplishments as a real estate developer include the successful acquisition and development of properties throughout Philadelphia and its surrounding counties while maintaining consistent, controlled, growth.  He has established an expertise in both single family and multifamily development, as well as new construction, adaptive re-use of existing structures, and land development.  Current ventures include residential, commercial, mixed use, and hotel development and acquisition.
Mr. Badger conducted his formal education at Morehouse College, graduating cum laude with a BA degree in Business Administration with a concentration in marketing.  He went on to earn his M.B.A. from the Kellogg Graduate School of Management at Northwestern University with a triple major in marketing, finance, and management strategy.  In addition, Mr. Badger studied real estate at Temple University's Real Estate Institute, and is licensed to practice real estate in the state of Pennsylvania.
Mr. Badger is an active member of the community serving in both a civic and professional capacity in the following roles:
BOARDS AND AFFILIATIONS

• Vice Chair, The Development Workshop
• Board of Directors, The BIA (Building Industry Association)
• Board of Directors, HAPCO (Homeowners Assoc of Philadelphia).
• Mayoral Appointeee, Lead Poisoning Prevention Committee
• Mayoral Appointeee, Eviction Prevention Task Force
• Mayoral Appointee, Board of Directors and Past Vice Chair, Philadelphia Land Bank
• Mayoral Appointee, Bord of Directors, PHDC Accelerator Fund
• Selected, Regulatory Reform Sub-Committee
• Selected, PIDC Finance Advisory Committee
• Selected, Advisory Board for the Philadelphia Housing Authority's HCV Program (Section 8)
• Chair, Founder, and/or Leader of 5 Diversity and Inclusion Committees including: The Development Workshop, BIA, PAGE Initiative, Wissahickon School District, AAREP-P
• Elected, Board of School Directors, Wissahickon School District
• Member, Morehouse Alumni Association
• Member, Northwestern Alumni Assoc., Kellogg Business School BMA
• Member, Kappa Alpha Psi Fraternity, Inc.
• Member, National Black MBA Association (NBMBAA)
• Member, National Association of Black Hotel Owners Operators and Developers (NABHOOD)
• Member, Urban Land Institute (ULI)
• Co-Founder, African American Real Estate Professionals – Philadelphia (AAREP-P)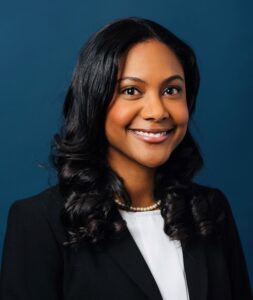 Nichole Badger
Nichole Badger oversees both legal affairs and community relations for The Badger Group. As a certified DEI professional, Nichole also develops the diversity and inclusion initiatives on behalf of our team and strategic business partners. With over 15 years of experience working in the legal industry, Nichole has deep professional relationships in the Philadelphia and surrounding markets as well as a proven track-record of professionalism. Nichole earned a JD and MBA from Rutgers University School of Law.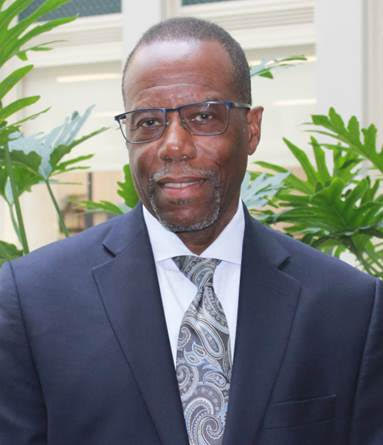 William Carter III
William Carter III is Vice President of Construction for The Badger Group. He is a seasoned Construction Executive with over 40 years of experience delivering major projects in multiple market sectors including hospitality, aviation, transportation, healthcare, K-12 and higher education.  He has experience in multiple construction delivery methods such as CM at Risk, CM agency, and negotiated lump sum, as well as developing, organizing, and managing teams to complete complex projects. William has an extensive track record overseeing multiple simultaneous projects from cradle to grave, and extensive scheduling and pre construction coordination skills.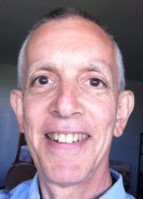 David Labe
David serves as Vice President of Business and Asset Development.  He has more than 15 years of experience in business development, relationship management, marketing, public relations, and operational management, serving in positions with US based firms maintaining portfolios of domestic and international projects. He has been responsible for pursuits and acquisitions in a variety of market sectors including Higher Education, Science & Technology, Mixed-Use, Workplace, and Healthcare, directly resulting in more than $300 million in completed projects.
"Teamwork is the ability to work together toward a common vision. The ability to direct individual accomplishments toward organizational objectives. It is the fuel that allows common people to attain uncommon results." 
- Andrew Carnegie
Teamwork

THE BADGER GROUP fully understands and embraces the power of collaboration, and strives to achieve it internally through project team building, and externally via strategic partnerships with other firms.  We believe each person and organization has its own inherent strengths and expertise, which when combined can help achieve otherwise unattainable heights.  Because each project is unique, we build the optimal team to conquer each development utilizing internal and external resources, as needed.  When desired, THE BADGER GROUP welcomes the opportunity for strategic partnerships with like-minded firms where collective talents can be leveraged for mutually beneficial gains.   
Partnerships
THE BADGER GROUP has established a network of strategic partners that includes some of the best and most respected companies in our industry.  Collaborations with these firms have afforded THE BADGER GROUP the versatility to compete for projects of virtually any size and scope, and in almost every segment of the market including residential, hospitality, retail, and commercial.  Current and past project partners include the following: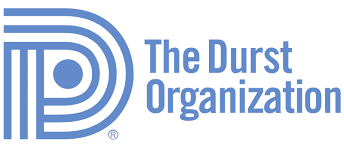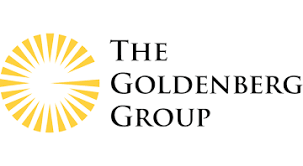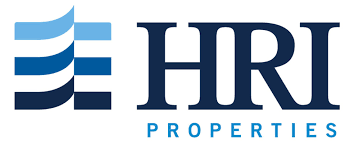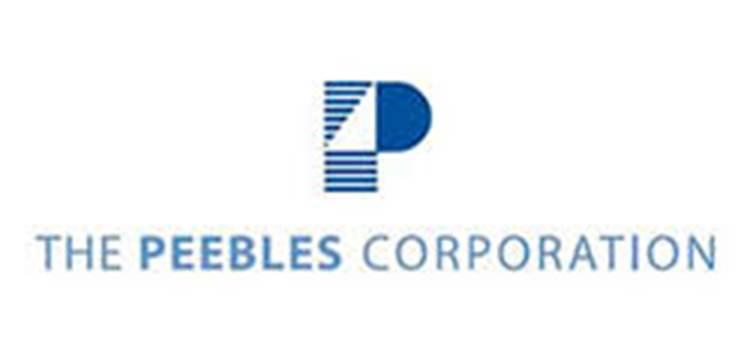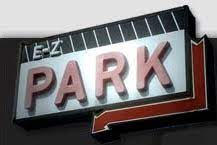 Advisory Board
In addition to benefiting from the power of Teamwork and Partnership, The Badger Group is fortunate to have an Advisory Board that consists of the most knowledgeable and experienced professionals in business.  They offer unparalleled  advice that helps to guide the strategic direction of the firm.
Mr. Michael Sklaroff, Esq. 
Partner and Founder of the Real Estate Department, Ballard Spahr PC
Michael Sklaroff is former Chair of the Real Estate Department. His practice encompasses real estate development (corporate headquarters, office buildings, industrial facilities, port facilities, power centers, family entertainment centers, hotels, new town centers, condominium and other residential complexes, and cultural facilities); real property tax and eminent domain (pharmaceutical research and development facilities, power generating stations, refineries and fuel depots, corporate headquarters, manufacturing facilities, transportation facilities, rail corridors, multifamily housing, development parcels, outdoor advertising and telecommunications facilities, and shopping centers); zoning and land use (television, radio broadcasting, outdoor advertising and telecommunications, office, retail, commercial, suburban residential, parking, industrial parks, hospitals, hotels, museums, condominiums, university facilities, and urban mixed-use development); and serving as counsel to cultural institutions (orchestra, museum, and medical associations). He is Team Leader of the Eminent Domain Group.
Mr. Sklaroff planned, chaired, and moderated the Pennsylvania Bar Institute's programs "The Law of Historic Preservation" and "The Science of Land Use." As deputy executive director of the Philadelphia Redevelopment Authority in the early 1970's, he managed six departments comprising 170 employees. He served as Founding Chair of the Real Property Section of the Philadelphia Bar Association, and Chair of the Committee on Condemnation and Appraisals. He chairs the Development Workshop, Inc., a 501(c)(6) trade organization composed of developers, former planning directors, architects, appraisers, lawyers, and others dedicated to population growth, job creation and strengthening the tax base through development in the City of Philadelphia.
Mr. Peter R. Tyson
CBRE, PKF Consulting
Prior to joining CBRE and PKF Consulting, Tyson was president of Tyson Hospitality Consulting, LLC, which provided hospitality professionals with market and financial analyses, litigation support and other services. He has led some of the industry's most well known consultancies. He is the former head of Horwath Hospitality Consulting and chief operating officer of Smith Analytics, LLC. He was a partner of Laventhol & Horwath and managed the Leisure Time Industries, Appraisal and Real Estate Consulting practice of the Philadelphia office.
A former Certified Public Accountant, he is a member of the International Society of Hospitality Consultants. He is a member of the Greater Philadelphia Hotel Association and the Cornell Society of Hotelmen. He is a former director of the board of the Pennsylvania Travel Council and a member of the Casino-Hotel Committee of the American Hotel & Lodging Association, and board member of Lodgian, Inc. (AMEX: LGN). He received his Bachelor of Science from Cornell University's School of Hotel Administration.
Mr. Robert L. Woodson, Sr.
Founder and President, Center for Neighborhood Enterprise (CNE)
Robert L. Woodson, Sr., is founder and president of the Center for Neighborhood Enterprise (CNE), which he founded in 1981 with the name National Center for Neighborhood Enterprise. Often referred to as the godfather of the movement to empower neighborhood-based organizations, Bob Woodson's social activism dates back to the 1960's, when as a young civil rights activist, he developed and coordinated national and local community development programs. During the 70's he directed the National Urban League's Administration of Justice division and then served as a Resident Fellow at the American Enterprise Institute. For more than 40 years Woodson has been a source of guidance and support for grassroots organizations around the world. He was instrumental in paving the way for resident management and ownership of public housing, and brought together task forces of grassroots groups to advise the 104th Congress, the Pennsylvania Legislature, and the Wisconsin Assembly.
He is consulted by cabinet officials, numerous governors, members of Congress, academicians, business leaders, and the news media. In 2006 he received a Presidential appointment to the Homeland Security Advisory Council.
He has worked with youth intervention and violence prevention programs since the 1960's and has written several books on the subject, including a Summons to Life. Among the many awards Woodson has received is the prestigious John D. and Catherine T. MacArthur Fellowship, often referred to as the "genius" award. He is the author of hundreds of articles and several books, including The Triumphs of Joseph: How Community Healers are Reviving Our Streets and Neighborhoods, published by The Free Press in January, 1998. The book is available in bookstores around the country, Amazon.com, Barnes and Noble, and through CNE's Publications and Videos.
Mr. Paul Badger, Sr.
Retired Efficiency Expert, United States Department of Defense
Paul Badger, Sr. is currently retired from his long career as in internal consultant with the United States Government, Department of Defense. He served in many capacities, with his last position being Efficiency Expert, in which he was responsible for ensuring that the efficiency levels and quality standards set for employees were met or exceeded. He was also instrumental in establishing those standards and devising methods of analysis by which to measure results.
Currently, Mr. Badger is a community servant through his participation on several Church and Fraternal committees. His focus has been on mentoring young students, establishing scholarships, and fundraising.
Mr. Benjamin F. Gilbert II
Financial and Management Consultant
Benjamin Gilbert has in excess of 35 years of business and management experience, and has developed specific expertise in the areas of banking and finance, business credit risk management, business planning, and profit planning and budgeting. He has worked for a host of notable industry leading companies where he has served in numerous leadership roles. Examples of his experience include President and CEO of Mutual Savings Bank, President and CEO of Advance Bank, Senior Credit Risk Officer with several regional banks, Senior Sales Manager with several regional banks, and Executive Director of Community Development Company. In his current role, he is helping to lead Progress Plaza in its effort to revitalize sections of North Philadelphia, and is an independent consultant.
In addition to his professional accomplishments, Mr. Gilbert has devoted a significant portion of his time to improving the community. He has worked to oversee several student scholarship funds, mentoring programs, holiday food drives, and mentoring activities. Mr. Gilbert also finds time to enjoy his hobbies of biking and skiing.